Pumpkin Chili (with ground turkey)
4 min read
Our pumpkin chili recipe is screaming with flavor. It's made with ground turkey, canned pumpkin, pinto beans, and roasted poblano peppers.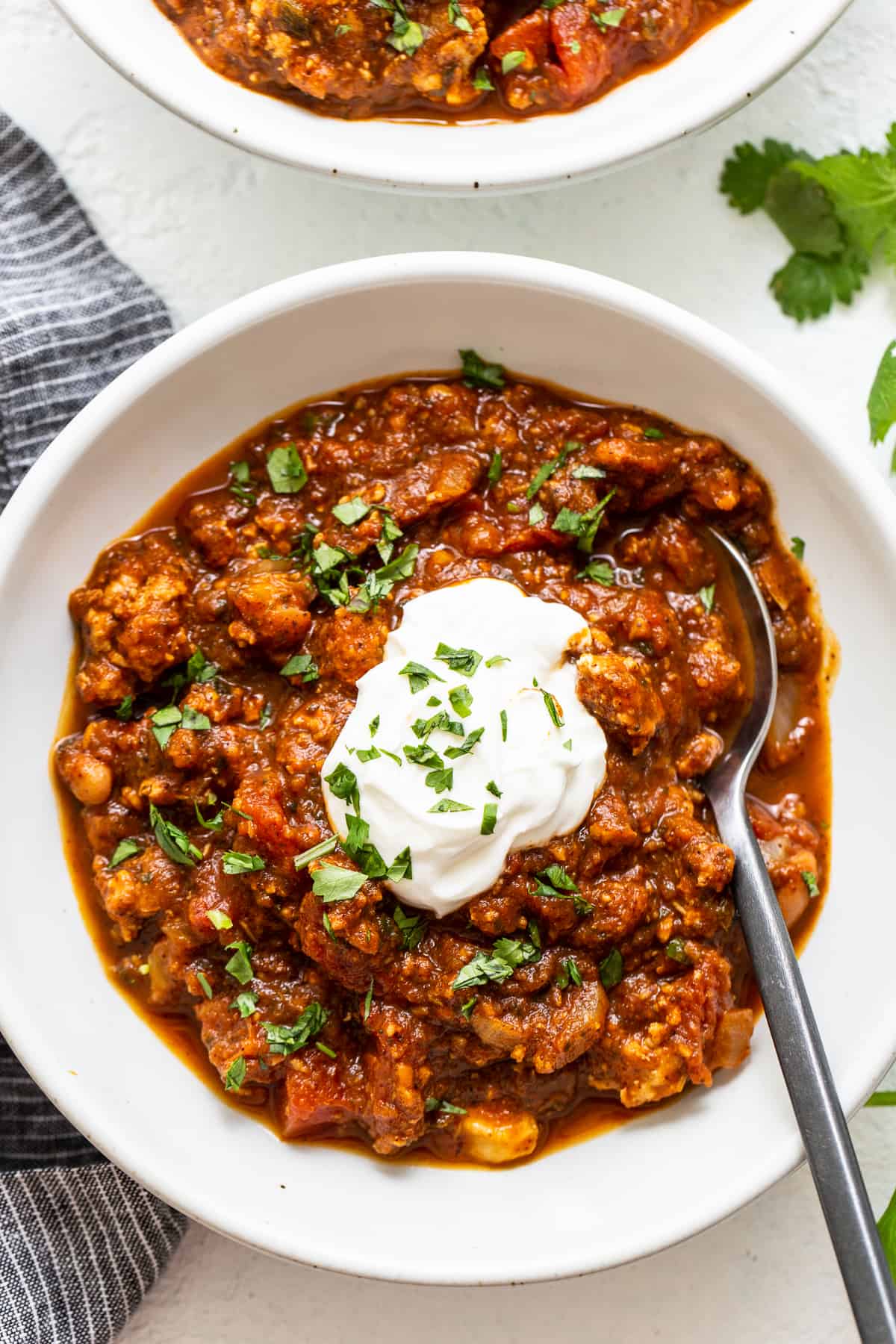 Mouthwatering Pumpkin Chili Recipe
What happens when you combine pumpkin puree and turkey chili? You get a mouthful of all the fall flavors and a nourishing meal.
This turkey pumpkin chili uses a full can of pumpkin puree and is made with lean ground turkey, pinto beans, delicious roasted poblano pepper, and chili seasoning. It's a crowd-pleaser, and, who knew it was healthy!
Why you'll love it!
Made with whole foods
High-protein
Lower in fat
Ready in less than an hour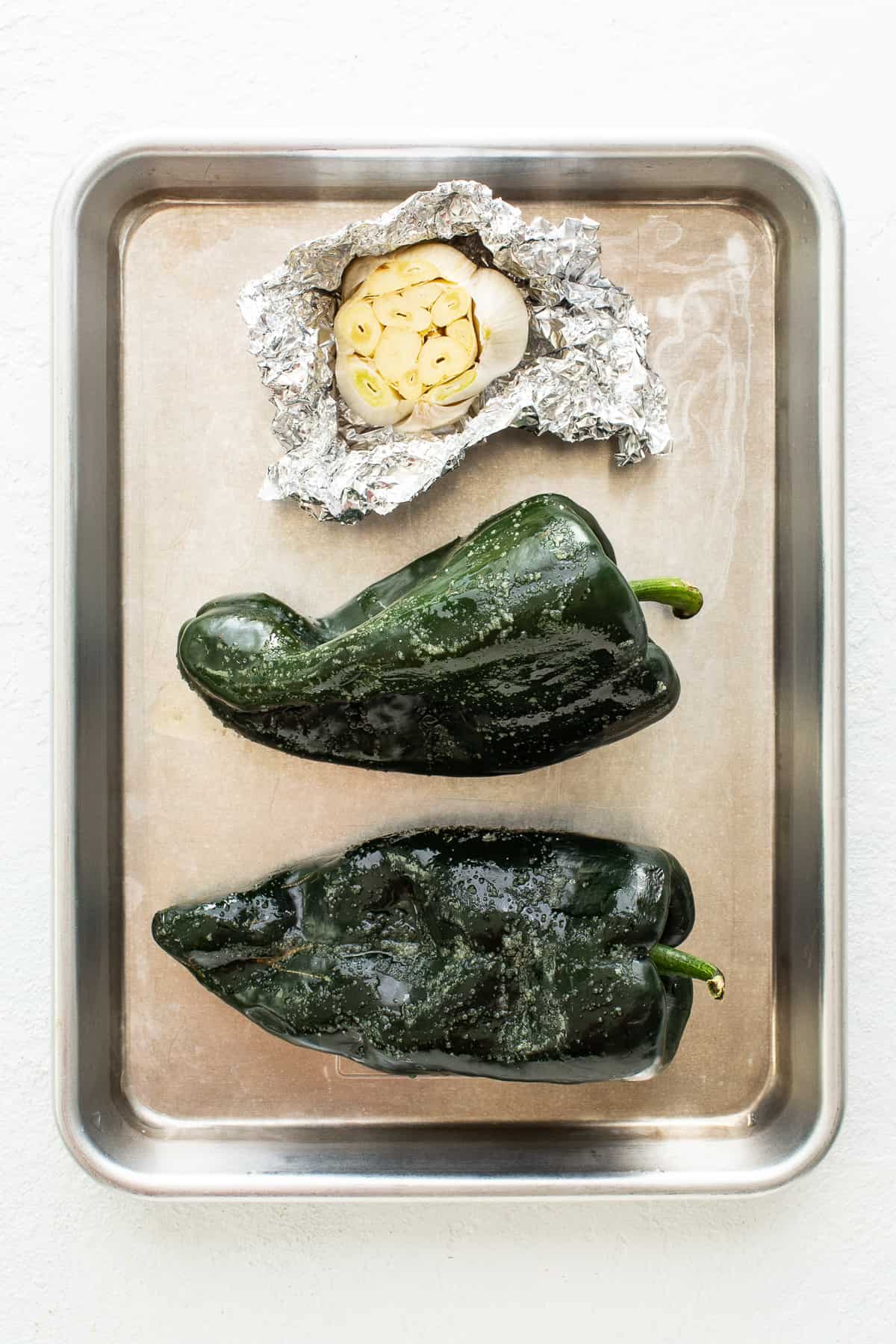 Featured Ingredients
Poblano Peppers: roasted poblano peppers not only add a bit of heat but delicious flavor as well.
Ground Turkey: We love that ground turkey adds a boost of protein with not a ton of fat.
Head of Garlic: that's right, this turkey pumpkin chili calls for a whole head of roasted garlic.
Canned Pumpkin: canned pumpkin is super easy to find during the fall and winter. Stock up now!
Pinto Beans: we're adding fiber and protein with pinto beans. Feel free to swap with any other bean.
Tomato Products: the tomato products needed include diced tomatoes and tomato paste.
Maple Syrup: maple syrup is our secret ingredient – it balances out the heat and brings out the flavors of the poblano, pumpkin, and chili seasonings.
Spices: the spices needed for this chili are simple — chili powder, smoked paprika, salt, and pepper. You can always swap for 3-4 tablespoons of our homemade chili seasoning.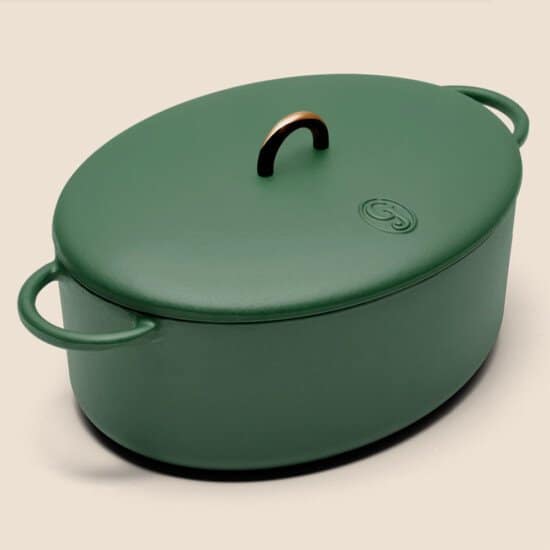 Great Jones
The Dutchess
This is hands-down our favorite Dutch oven. It's a 6.75 quart enameled cast iron Dutch oven that's super high-quality and gorgeous.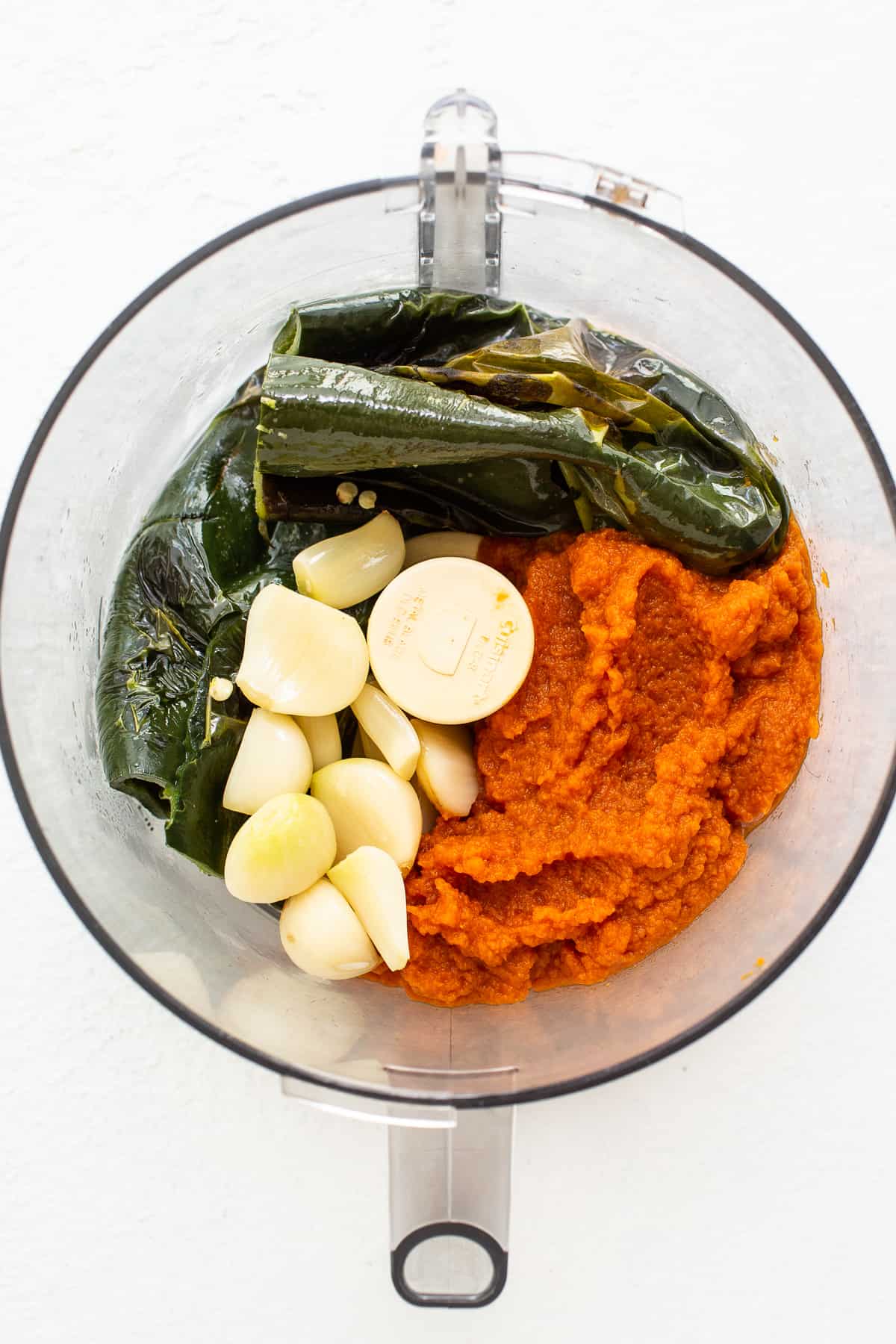 How to Make Turkey Pumpkin Chili
Roast Poblano Peppers: roast the poblano peppers and a whole head of garlic in olive oil and salt at 400ºF for 15 minutes, flipping halfway through. Let the peppers cool and then slice the tops off and remove the seeds and discard.
Puree Peppers: Place the roasted poblano peppers, garlic cloves, and a can of pumpkin puree in a high-speed food processor and process until everything is pureed together. Set aside.
Cook Ground Turkey: cook the ground turkey and onion in olive oil in a large Dutch oven for around 2-3 minutes.
Combine All Ingredients: add the rest of the ingredients to the pot.
Simmer & Serve: bring the chili to a boil and then let simmer for 10-15 minutes. Serve with your favorite toppings.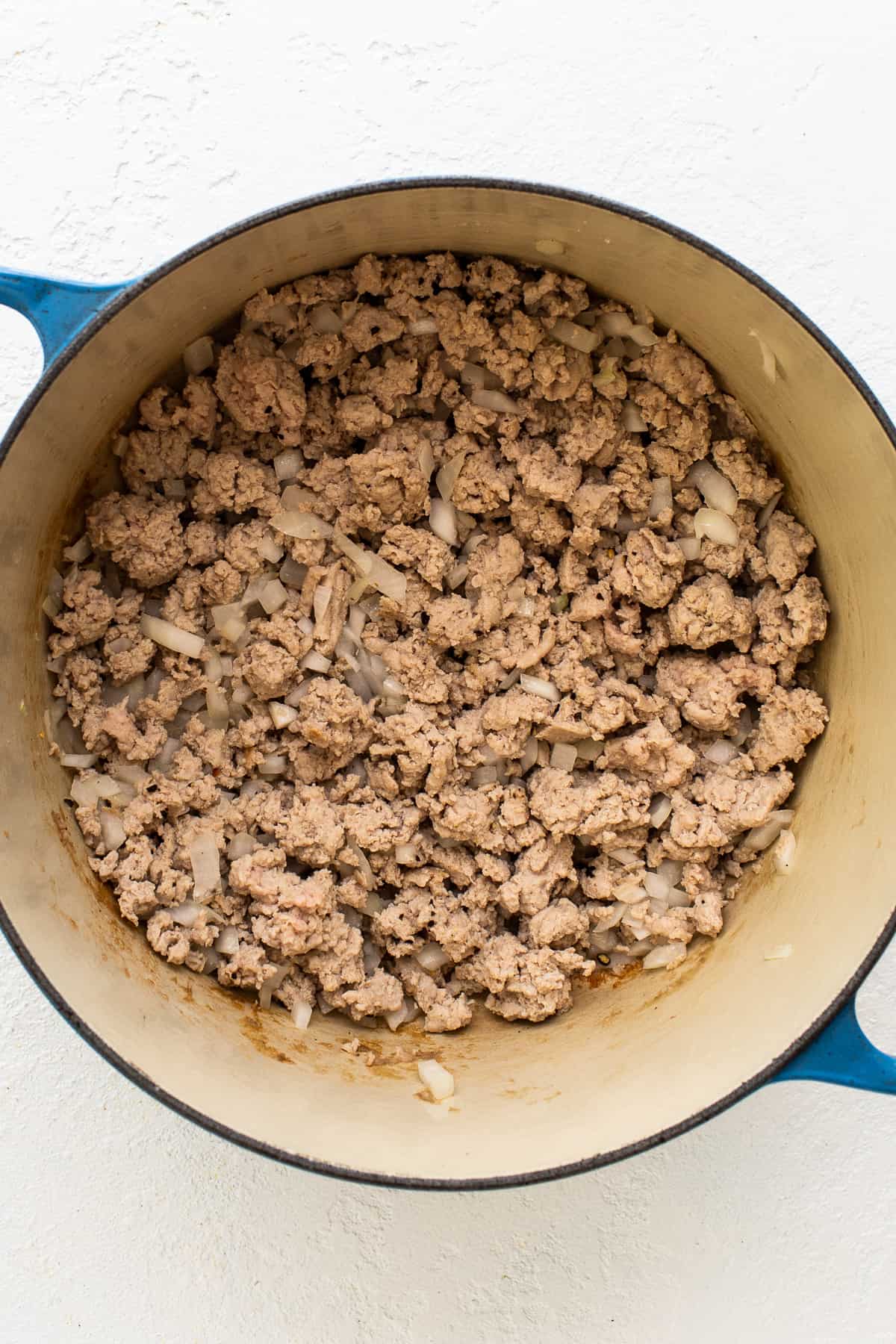 Serving Suggestions
Add your Favorite Toppings: chili isn't chili without all the toppings! Here are some of our favorites for you to add to your chili recipe with pumpkin:
sour cream/Greek yogurt
Fresh herbs
Shredded cheese
Avocado/guacamole
Chips/Fritos
Serve on a Baked Potato: I am a HUGE fan of baked potato and chili. Follow our easy baked potato tutorial to complete your meal.
Make a Walking Taco: ever heard of a walking taco? Open a single-serve bag of Fritos and top it with this pumpkin chili. Then top that with all your favorite toppings!
Variations
Make it vegetarian: skip the ground turkey or swap it for a plant-based ground
Use a different meat: Instead of ground turkey, try ground beef or ground chicken.
Skip the poblano: want to save 20 minutes? Skip the poblano pepper and add a can of green chiles or jalapeños (spicy) instead.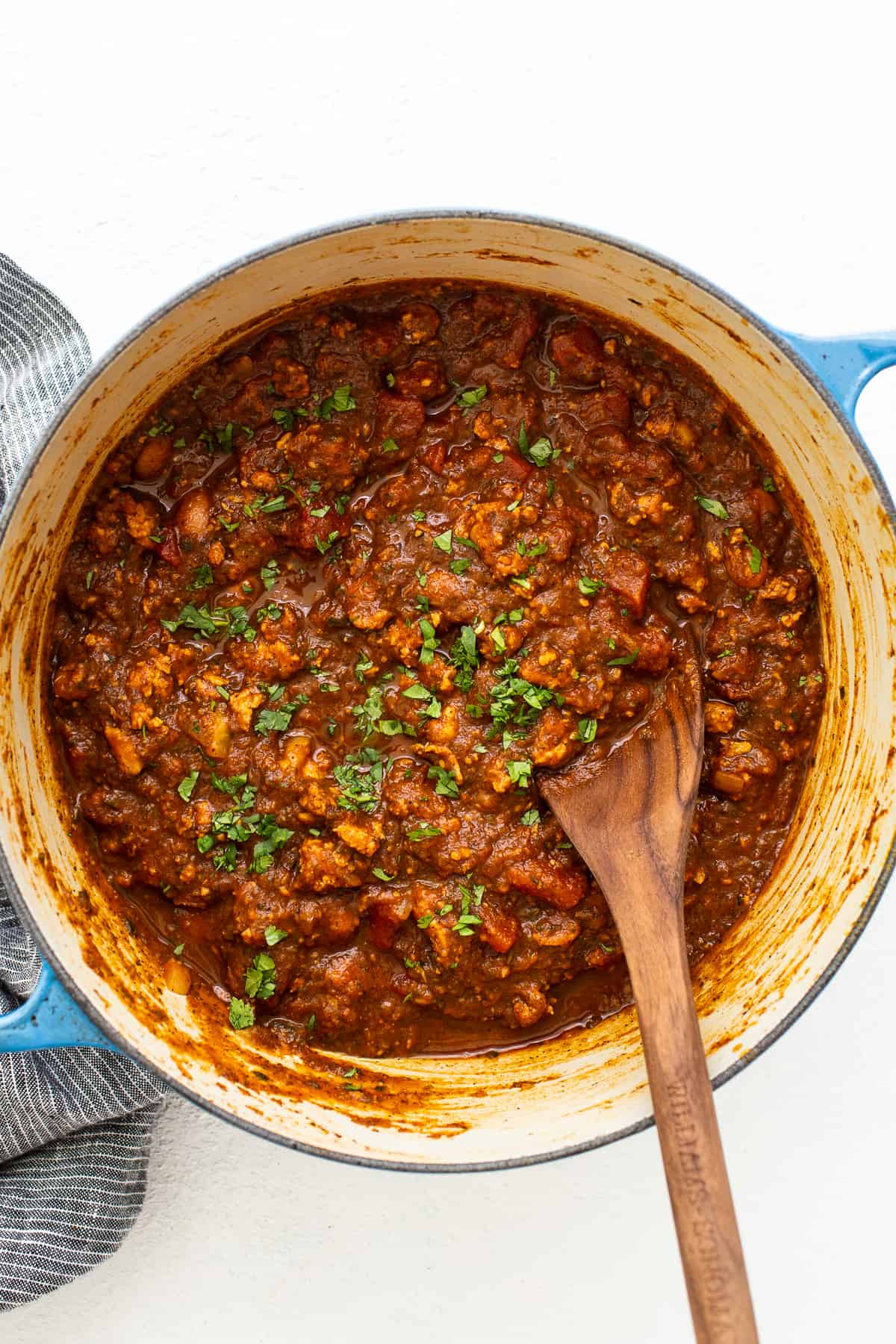 Storage
Let the chili cool completely and transfer it into an airtight container. Refrigerate for up to 3-5 days.
Freezer Instructions
Let the pumpkin chili cool completely.
Transfer it into an airtight container or freezer-safe gallon-size bag and remove as much air as possible. Seal.
Freeze for up to 3 months.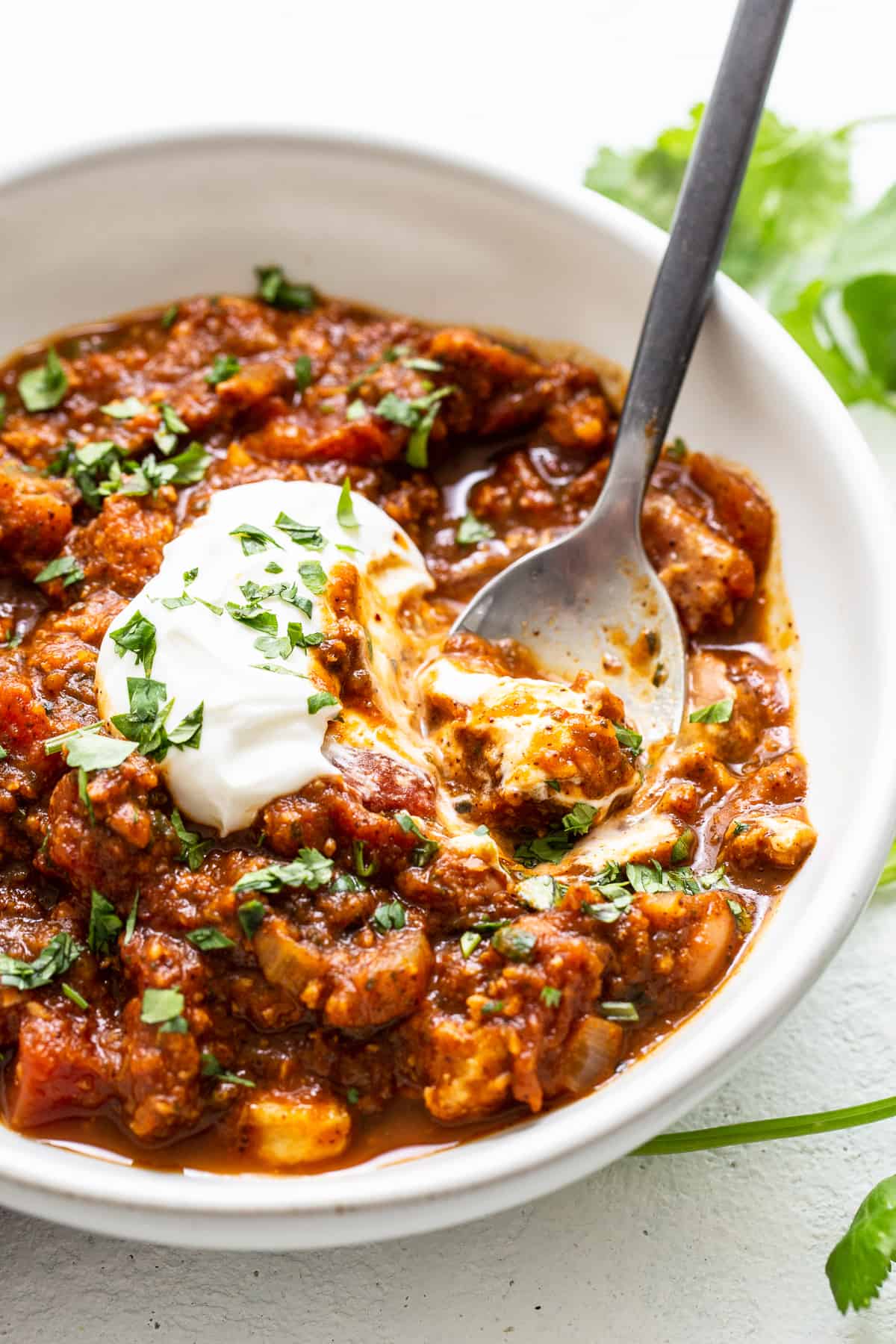 Instructions 
Preheat the oven to 400ºF and spray a baking sheet with nonstick cooking spray.

Place the poblano peppers on the baking sheet and drizzle them with 1 tablespoon of olive oil and season them with ¼ teaspoon salt. Cut off the end of a head of garlic (opposite of the root so the cloves stay together). Drizzle the garlic with 1 teaspoon of olive oil and wrap the garlic in aluminum foil. Place the garlic on the baking sheet.

Place the baking sheet in the oven and bake the poblano peppers and garlic for 15 minutes, flipping halfway through.

Once the poblano peppers have beautiful roasting marks on them, remove them from the oven and let them cool for 5 minutes. Use a sharp knife to cut the top off and then remove the seeds.

Place the roasted poblano peppers, garlic cloves, and a can of pumpkin puree in a high-speed food processor and process until everything is pureed together. Set aside.

Heat 1/2 tablespoon olive oil in a large Dutch oven over medium/high heat. Add the ground turkey to the pot and break up the turkey into small pieces. Cook the turkey for 2-3 minutes and then add the onion and season with 1 teaspoon salt and pepper.

Cook the turkey until almost fully cooked. And then pour the pumpkin puree mixture into the Dutch oven. Mix to combine. Add the rest of the ingredients and mix again.

Bring the chili to a boil over medium/high heat and then turn the heat to low, cover, and simmer for 10-15 minutes before serving.

Serve with your favorite chili toppings.
Tips & Notes
Depending on how thick you like your chili, feel free to add more broth. We used chipotle tabasco sauce but any hot sauce will do.
This recipe was reformulated and rephotographed on 10/10/2022. Find the original recipe HERE.
Nutrition facts
Calories: 281kcal Carbohydrates: 32g Protein: 24g Fat: 7g Fiber: 9g Sugar: 11g